Our Harbor Crest Inn Building is Dog Friendly
 NEW SUITE OPENED AUGUST 2019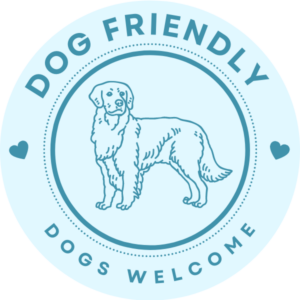 Your dog is a special part of your family, and while you are staying with us, your dog is a special part of our family too. To make your pup feel at home, away from home, we supply blankets, food and water bowls, trash bags, walking maps, treats, and lists of pet friendly beaches in our area. There are no additional fees for bringing your pup to the York Harbor Inn. 
For the safety and comfort of all our guests, both two and four legged we ask our Harbor Crest guests to review the following policies-
Pet Policies:
-Dogs only are allowed at the Harbor Crest Building.
-Emotional & Psychological support dogs are welcome to lodge at our Harbor Crest. Service dogs are welcome in any of our buildings.
-All pets must be declared at check in.
-Please provide us with your pet's name, and any special information about your pet on your registration card.
-Pets are not allowed on furniture or bedding.
-Pets are not to be left unattended in guest rooms.
-Pets can't be bathed in your guestroom bathroom.
-Excessive barking, or disturbing other guests is not tolerated.
-If a pet is left unattended in your room it will not be cleaned or serviced for the safety of the pet and our employees.
-Pets are not allowed in public areas of the hotel, any of our other buildings, including restaurants, and sitting areas.
-Service dogs are allowed.
-Guests are responsible for picking up after their pet in and around the Inn.
-All pets must be on a controllable leash at all times when outside guest's room.
-We request a cell phone number in case of emergency.
-If there is any damage to the room from the pet the owner/guest in the room will be held monetarily responsible.
-Pet friendly guest rooms are only available in our Harbor Crest Building.
As a pet owner please be considerate of our property and other guests, and follow our pet policies to ensure smooth, worry-free stay.
Book your stay at the Harbor Crest today!