We Are So Happy to Meet You!
7 PRIVATE & BEAUTIFULLY APPOINTED FUNCTION ROOMS
At the historic and romantic York Harbor Inn, we specialize in oceanside functions and banquets. Our 65-room upscale Inn offers over 5,000 square feet of banquet space gracefully set within 7 private and beautifully decorated function rooms —some with ocean views and fireplaces! At the heart of the Inn's facilities is the Yorkshire Ballroom—an elegant 3,000 square foot room with a 35 foot cathedral ceiling and dramatic skylight atrium.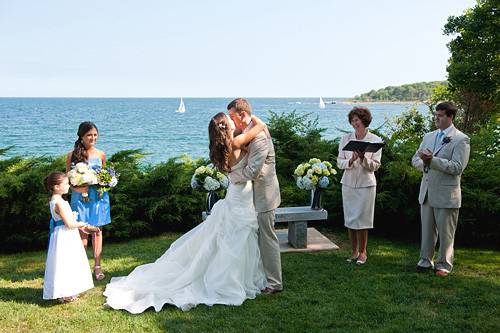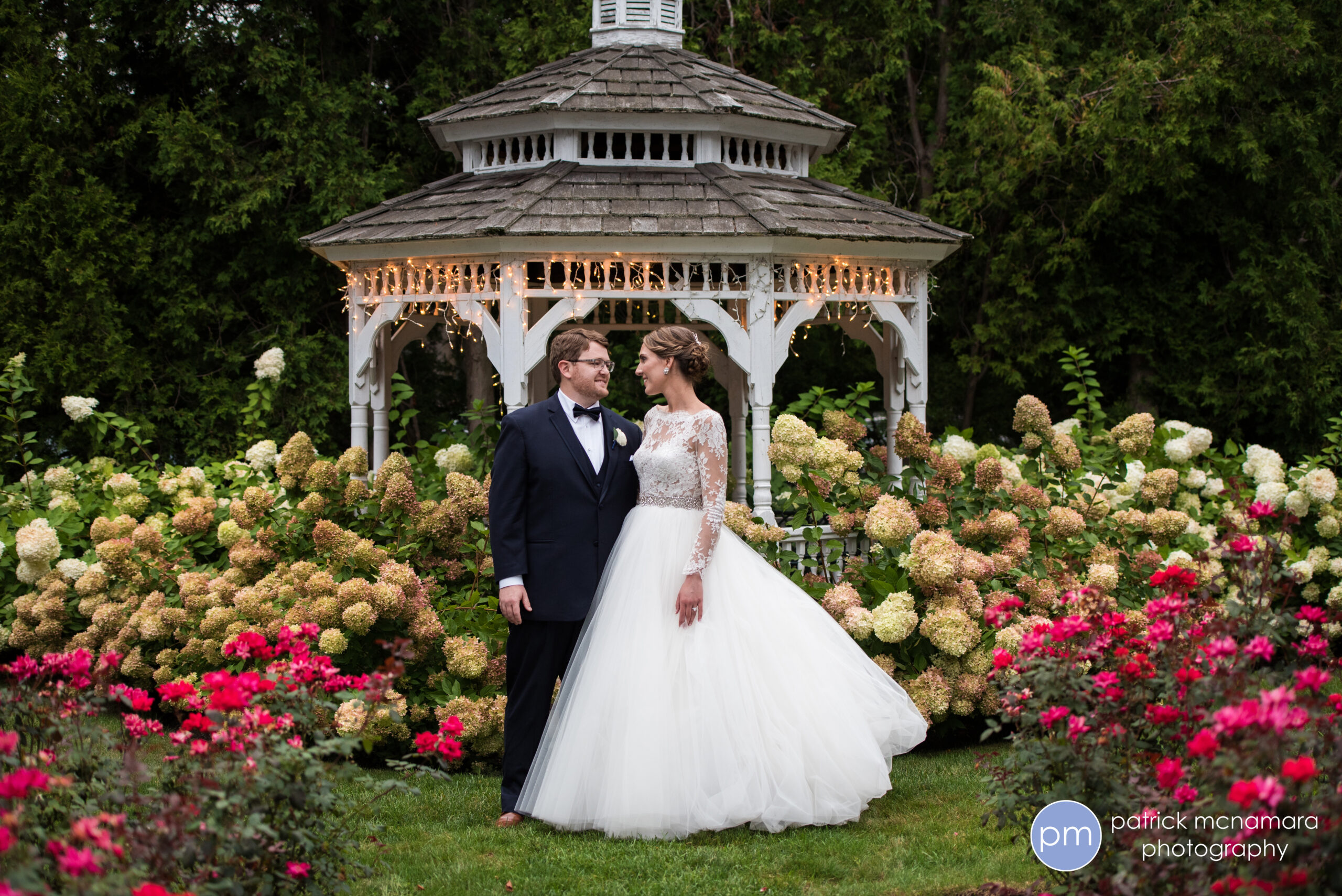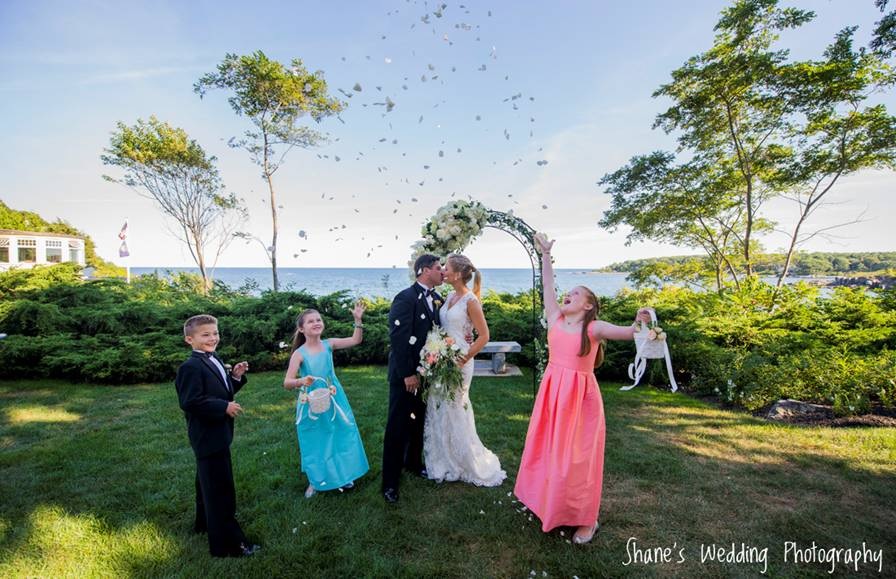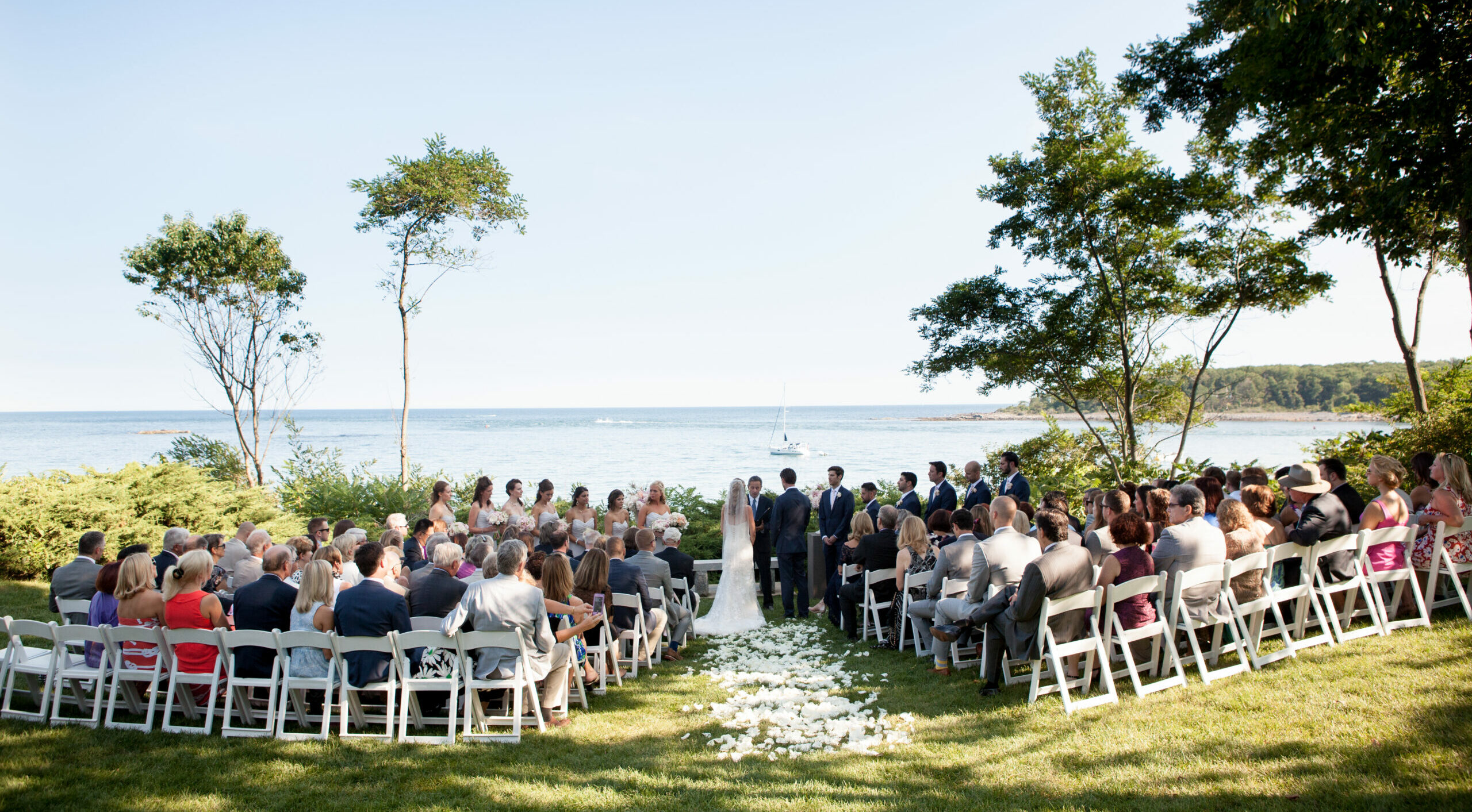 Oceanside Ceremonies
Get Married at the Edge of the Sea. Oceanside wedding ceremonies located at the beautiful oceanfront Hartley Mason Reserve directly across the street from our Inn are available via the York Harbor Inn.
Elegant Coastal Receptions
Whether your guest count is 2 or 150 we have the perfect location for your wedding celebration. Our elegantly appointed and historically charming reception spaces exude a classic coastal feel that will add an element of distinction to your big day.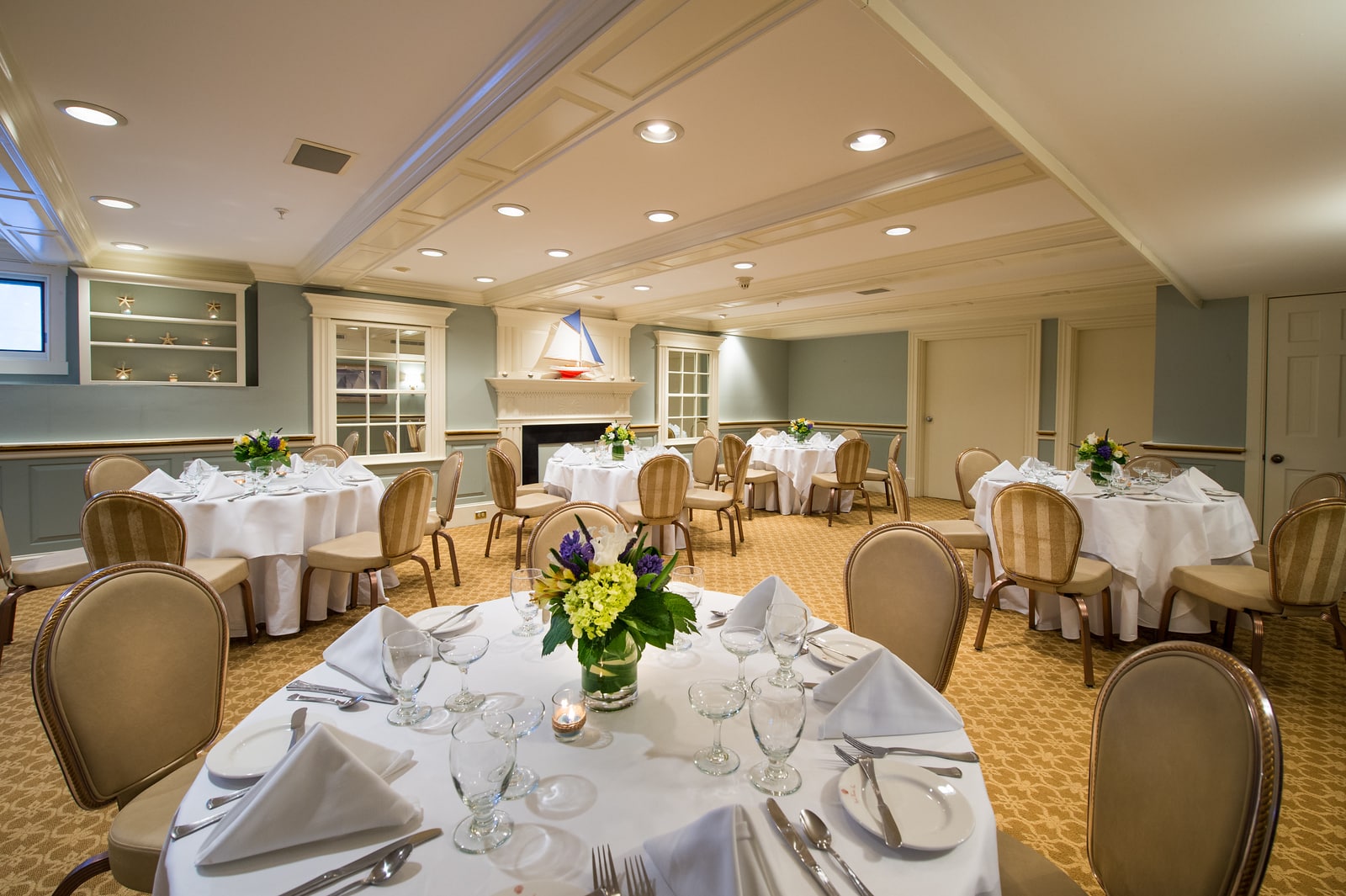 The Hillcroft Room
The Hillcroft Room is the perfect setting for your intimate reception. Located in a private quarter of the York Harbor Inn, the Hillcroft Room is available from 5:00 PM- 11:00 PM for a total of (5) hours.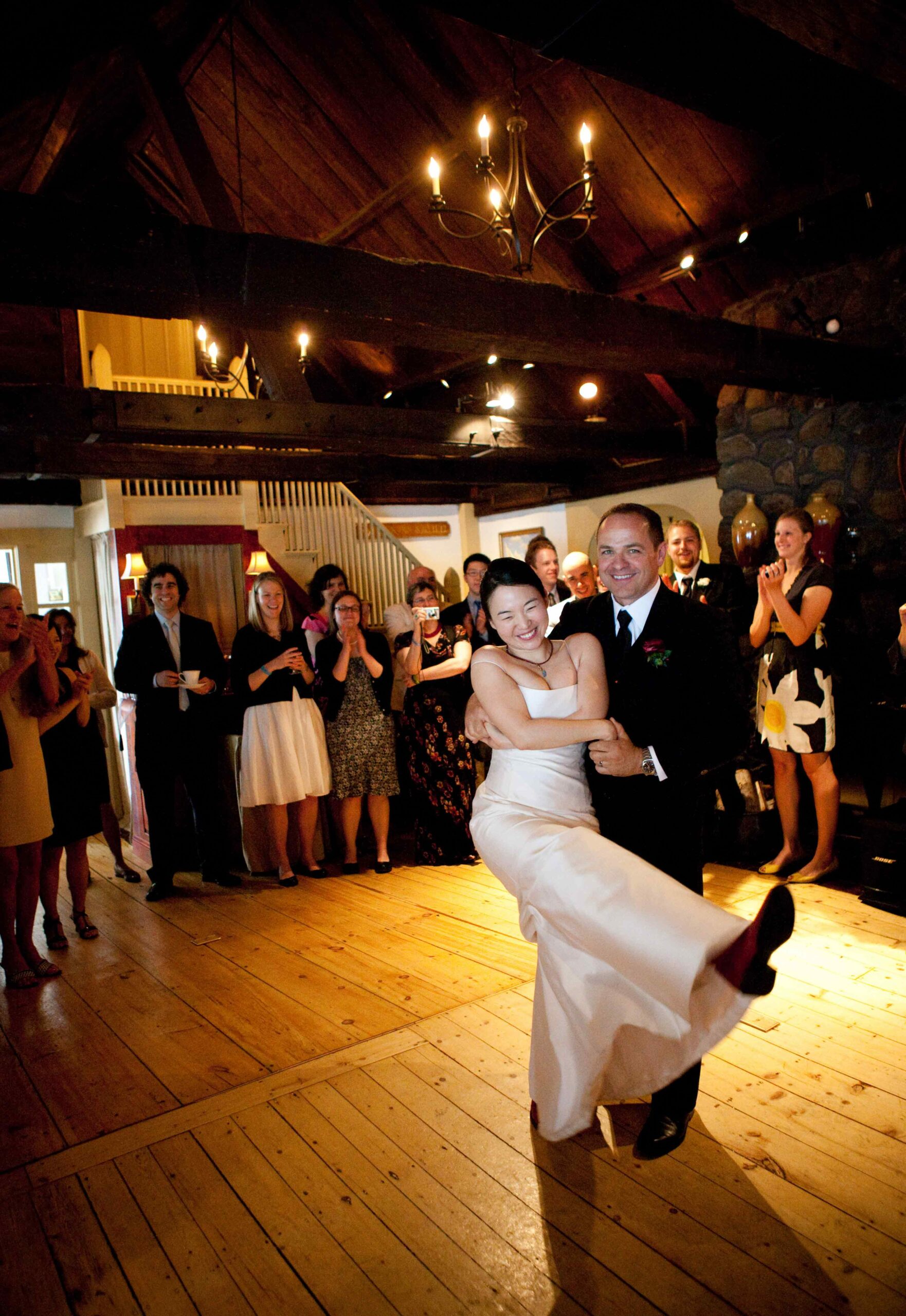 The Main Dining Room
The Main Dining Room with sweeping views of the Atlantic Ocean, is an option for your mid-day celebration. The Main Dining Room is available from 11:30 AM through 4:00 PM every day.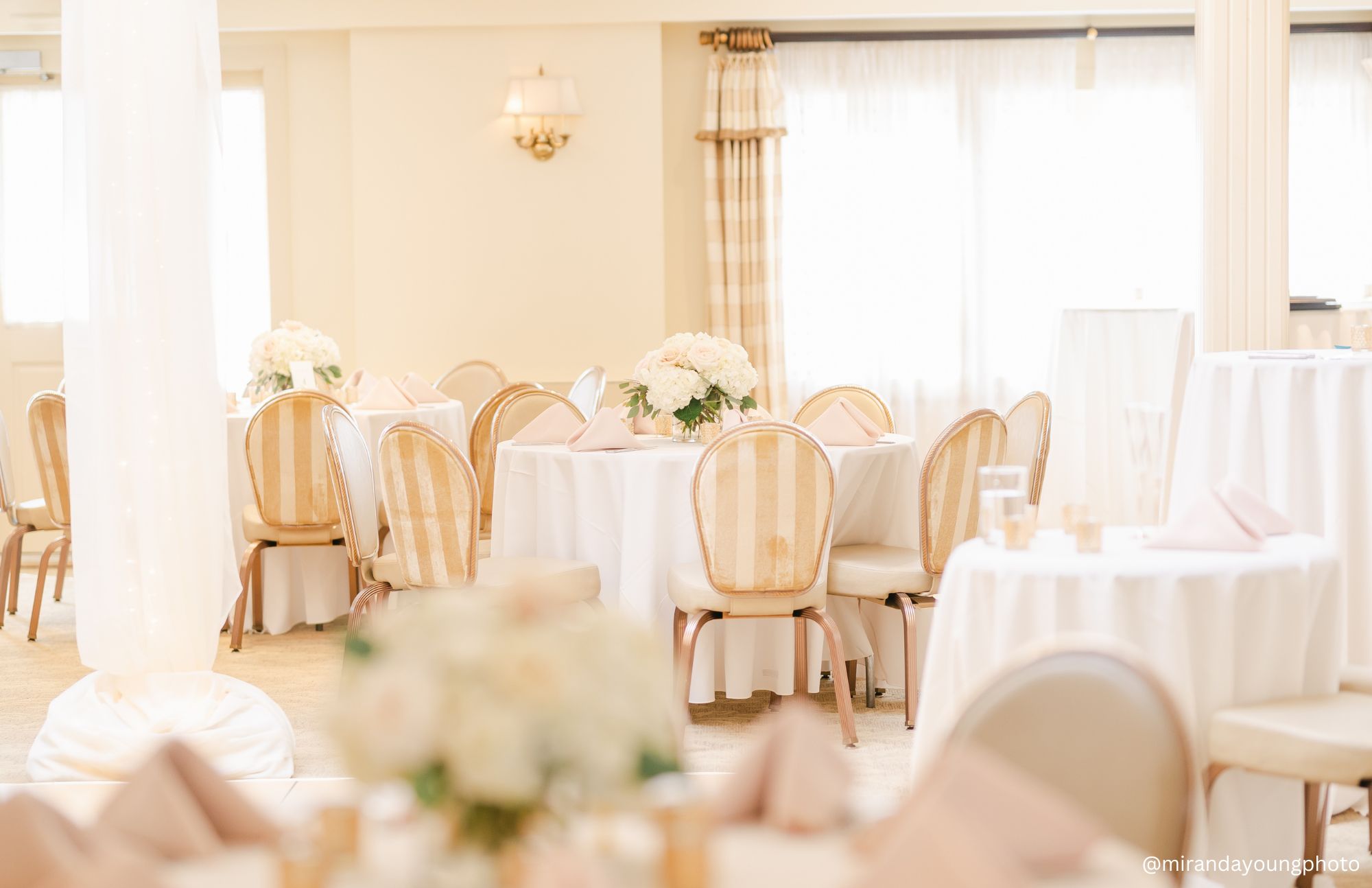 The Yorkshire Ballroom
The Yorkshire Ballroom is idyllic for your evening reception as you enter through the courtyard and enjoy garden views. The Yorkshire Ballroom is available from 4:30 PM through 9:30 PM.
The Main Dining Room & Yorkshire Ballroom
Treat your guests to a beautiful cocktail hour to take place in the Main Dining Room overlooking the Atlantic Ocean before proceeding to the Yorkshire Ballroom for dinner and dancing.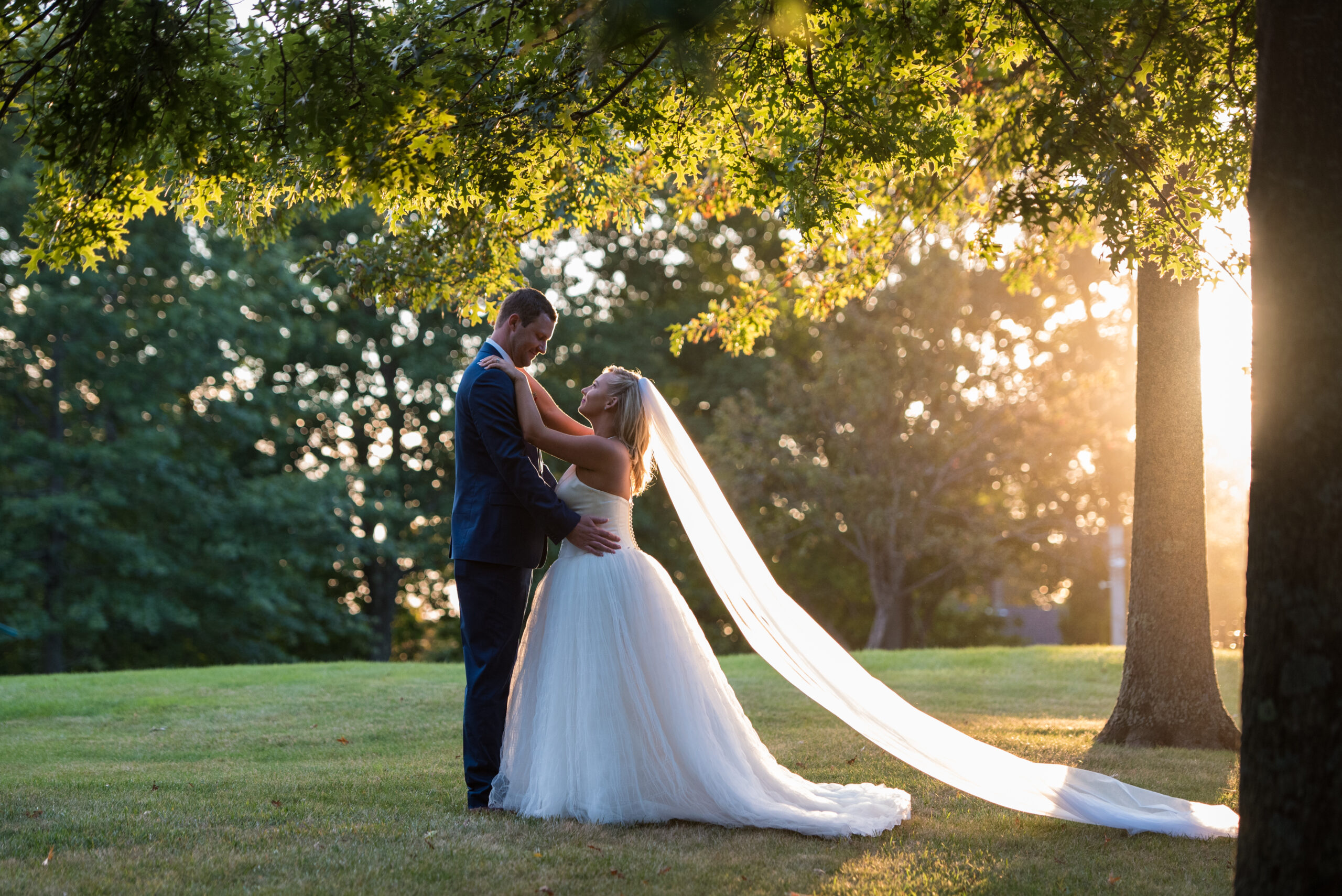 Saturday Evening
The Main Sail
Our Premier Inclusive Saturday Evening Wedding Package
Everything You Need for Your Big Day
Available in our Yorkshire Ballroom
Minimum 75 Guests
---
Friday & Sunday Evenings &
Daytime Celebrations
The Yachtsman
Our Inclusive Package for Friday & Sunday Evenings in our Yorkshire Ballroom
Available for Daytime Celebrations in our Ocean-View Main Dining Room
Minimum 40 Guests
---
Intimate Weddings
The Lighthouse
Our Lighthouse Package is Perfect for Wedding Celebrations with 10-40 Guests
Based on Availability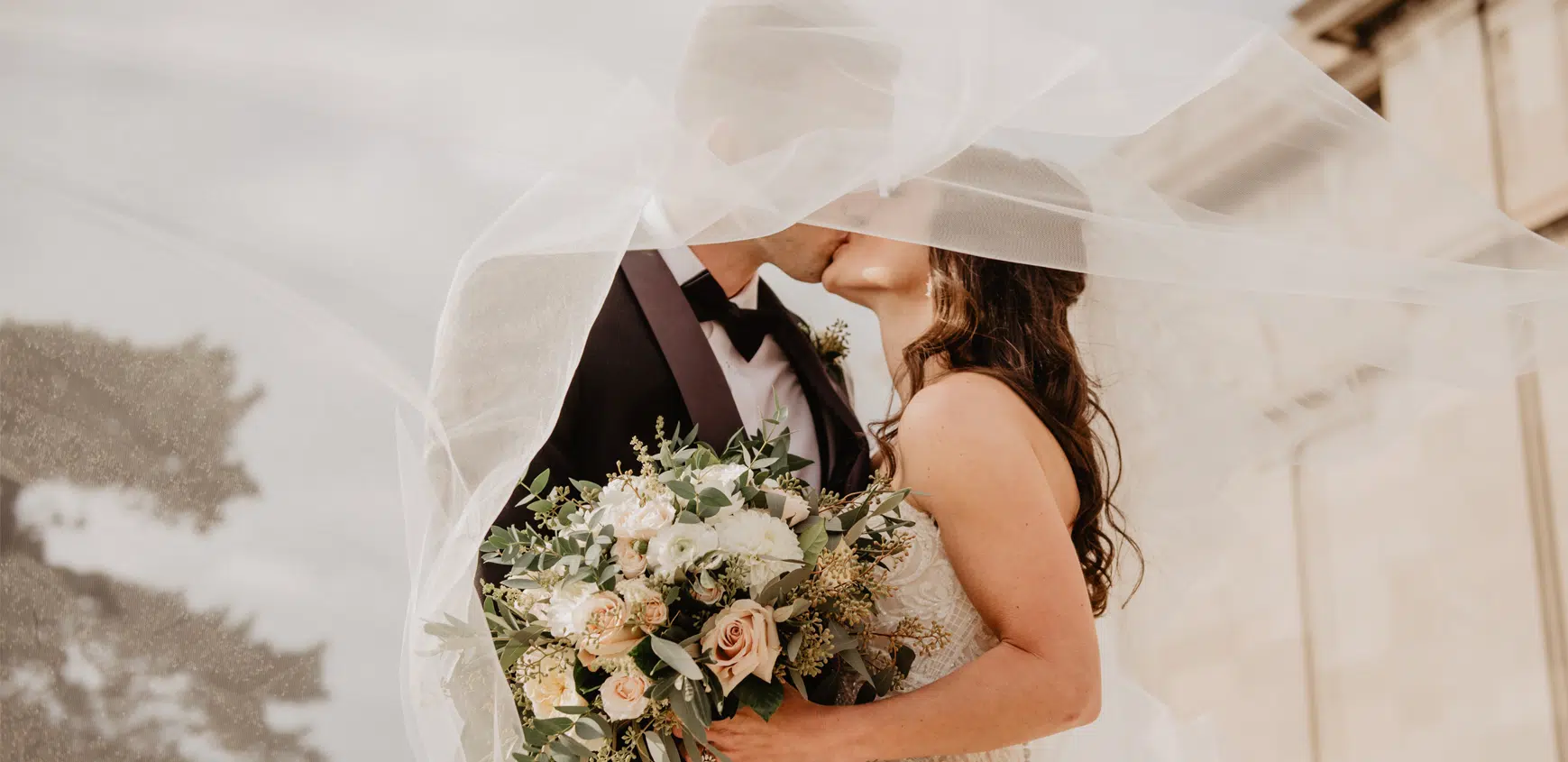 Elopements on the Maine Coast
Looking for an intimate celebration for just the two of you? You've found the perfect venue at the York Harbor Inn! Our inclusive elopment package offers the following:
Private onsite ceremony for two
Ceremony Officiant
Personalized day of wedding coordination
Rose Bouquet and matching Boutonniere or Bouquet
Single tier boutique wedding cake
Romantic Wedding Dinner for (2)
Luxury Guestroom for (2) nights with complete country inn breakfast - (2) night minimum required.
York Harbor Inn "All About Romance" Package in room upon arrival.
Learn more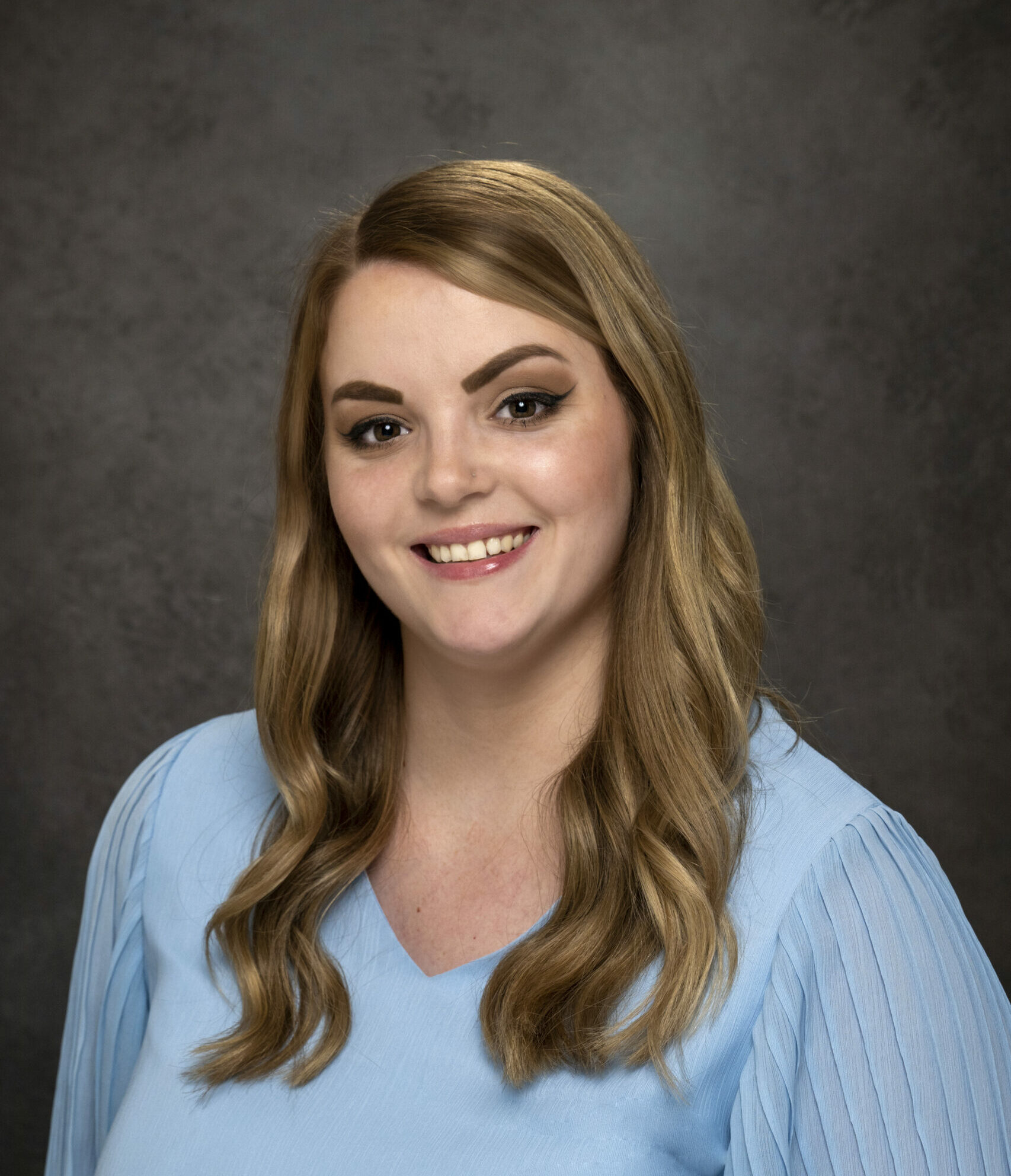 Emily Beals
Event Sales Manager
Meet Emily
Emily has been planning and coordinating weddings and events for over 7 years and has executed over 150 weddings throughout her career. She has a Bachelor's Degree in Hospitality Management from Endicott College and then went on to earn her Master's Degree in Management from Lasell University. Her passion for event planning comes from the excitement of sharing such a magical day with each of her clients. She loves getting to work one on one with her clients and bringing their vision to life. In her spare time, she enjoys spending time with friends and family and her dog, Runa. You can also find Emily cooking new recipes or reading a good book.
You can reach Emily at
[email protected]
(800) 334-3869